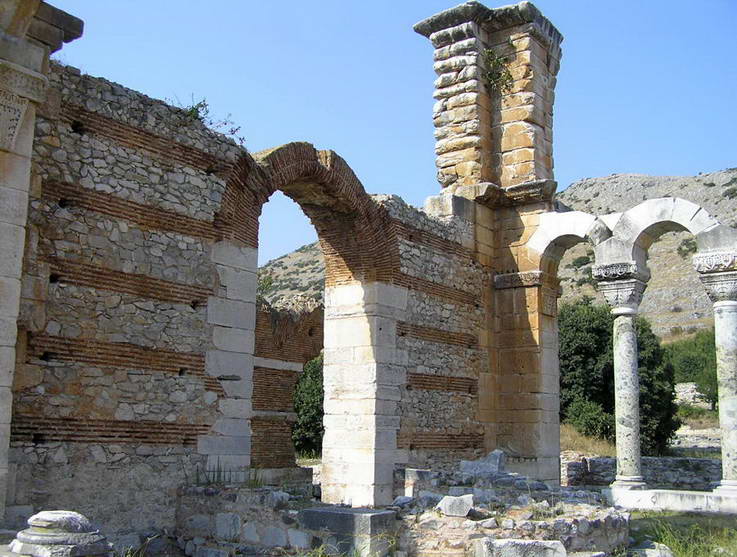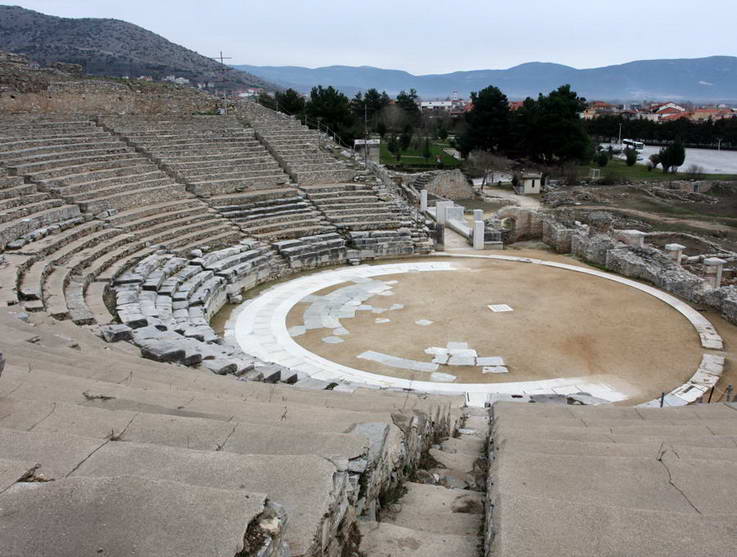 ---
Description
The ancient city of Philippi, now the most important archaeological site in Eastern Macedonia, lies at the boundary of the marshes that cover the southeast part of the plain of Drama. The site was originally colonized by the people of Thasos, who, aware of the area's plentiful supplies of precious metals, timber, and agricultural products, established the city of Krinides in 360 BC. Soon after its establishment, however, Krinides was threatened by the Thracians (365 BC) and turned to King Philip II of Macedon for help. Realizing its economic and strategic potential, Philip conquered, fortified, and renamed the city after himself.


The most important monuments in the area are the city walls, the acropolis, the theatre, the forum, Basilica A, Basilica B, and the Octagon.


Working hours: 8.00-20.00


Archaeological Museum of Philippi

The museum includes four major collections of finds from the prehistoric settlement of Dikili-Tash, from the Hellenistic, Roman and Early Christian city of Philippi.

Published: 1 Jun. 2010
---
Where to stay
accommodations located nearby
---
other similar places
similar places may interest you